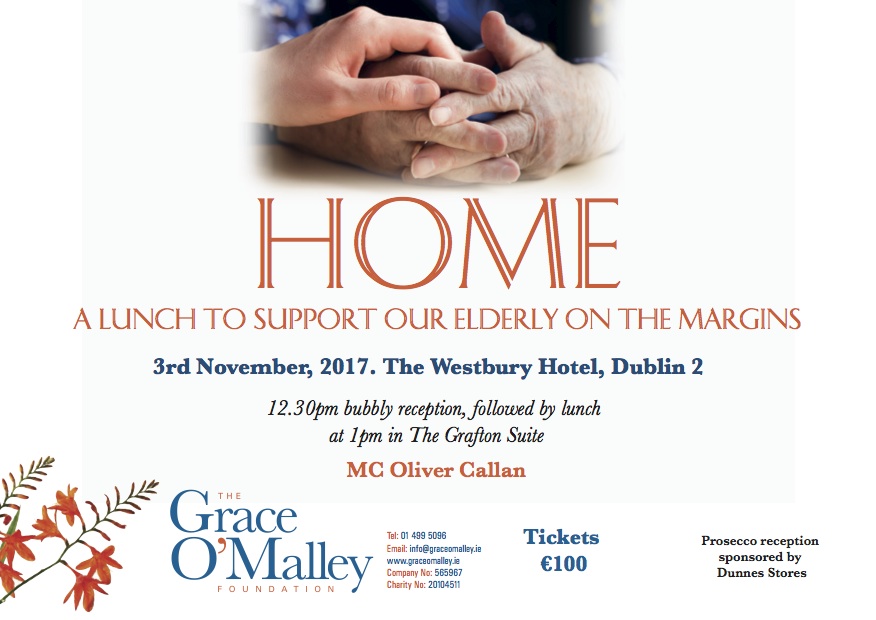 The Grace O'Malley Foundation is delighted to host a fundraising lunch on November 3rd, in the Westbury Hotel, Dublin 2.
Kicking off at 12.30pm with a bubbly reception, guests will then enjoy a lunch at 1pm in The Grafton Suite. Oliver Callan will provide entertainment throughout the event. All proceeds will go towards the Grace O'Malley Foundations continuing work of providing assistance to our elderly people on the margins.
Tickets are €100 a place and can be obtained by emailing info@graceomalley.ie.